Mark Cavendish: Two robbery suspects still at large, trial hears
Two further suspects wanted over a knifepoint robbery at the family home of elite cyclist Mark Cavendish remain at large, a court has heard.
Two men are on trial at Chelmsford Crown Court where they deny two counts of robbery over the raid in Ongar, Essex, on 27 November 2021.
Prosecutors said the location of two more suspects was unknown.
"Although they haven't been apprehended by police, the prosecution say it's quite clear from the evidence that they were involved," said prosecutor Edward Renvoize.
Jurors were told details about the search for Jo Jobson and George Goddard – identified using telephone communication data – were "sensitive" and could not be shared in public.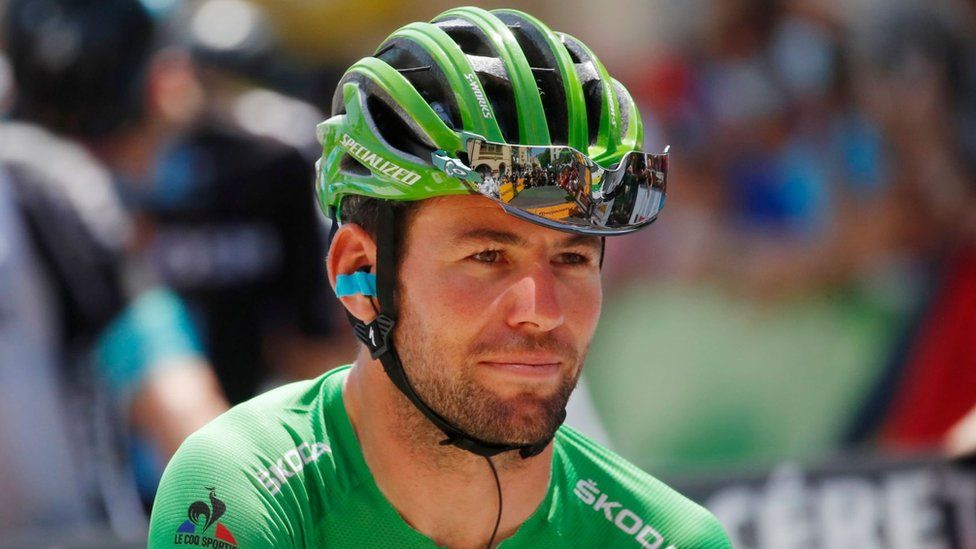 The court has been told how Mr Cavendish and wife Peta were in bed with their three-year-old son when Mr Cavendish heard "male voices".
Up to three individuals "jumped on" and "began punching" Mr Cavendish in his bedroom – jurors were told – before making off with two Richard Mille watches worth £300,000 and £400,000, suitcases and telephones.
Mr Renvoize said DNA from a fifth suspect – Ali Sesay, 28, of Holding Street, Rainham, east London – was found on Mrs Cavendish's mobile phone which was left outside the house.
Jurors were told Sesay, who is not on trial, had already pleaded guilty to robbery.
Romario Henry, 31, of Bell Green, Lewisham, south east London, and Oludewa Okorosobo, 28, of Flaxman Road, Camberwell, south London, are on trial.
Mr Renvoize said that Mr Okorosobo, after being arrested along with Sesay at an address in Croydon in December 2021, told police he "had no knowledge of the robbery", had "never been to the location" and was not "capable of committing the offence because of a leg injury" he sustained.
Mr Henry was arrested two days later and declined to answer police questions, the barrister said.
Mr Renvoize said automatic number plate recognition showed a Mercedes Benz travelling from Croydon to Mr Cavendish's home.
A Mitsubishi Outlander with cloned number plates was in convoy, he added.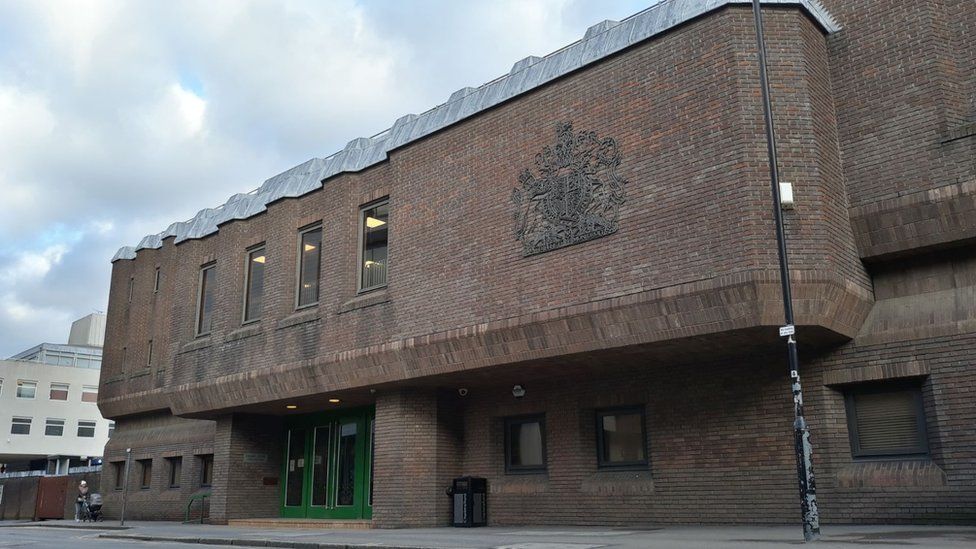 Mr Renvoize said a forensic scientist found a "moderate" match between footwear from the bedroom at the Croydon address, seemingly occupied by Sesay, to footprints at the scene in Ongar.
He said the "overwhelming inference" was that Mr Goddard, one of the pair at large, was in the property during the raid and had made physical contact with Mr Cavendish.
The trial is due to last two weeks.
Cavendish, originally from the Isle of Man, won four stages at the 2021 Tour de France, equalling the Tour record of 34 set by Belgian legend Eddy Merckx.

Related Internet Links
The BBC is not responsible for the content of external sites.
The post Mark Cavendish: Two robbery suspects still at large, trial hears appeared first on Sports News.
Source : ESPN.com