Mark Cavendish: Robbery at Essex home was 'planned invasion'
Olympic cyclist Mark Cavendish and his wife were subjected to a knifepoint robbery while at home with their children, a trial has heard.
Prosecutors say intruders made off with two Richard Mille watches, valued at £400,000 and £300,000, following the raid in Ongar, Essex, in November 2021.
Jurors were told one of the masked raiders threatened to stab the 37-year-old athlete in front of his children.
Two defendants each deny two counts of robbery.
"[It was a] well-orchestrated and well-executed planned invasion of the home of a well-known individual with the intention of grabbing high-value timepieces," said prosecutor Edward Renvoize, opening the first day of the trial at Chelmsford Crown Court.
"It's quite clear the assailants were interested in obtaining watches and once they got the watches they left the premises with very little else."
Romario Henry, 31, of Bell Green, Lewisham, south east London, and 28-year-old Oludewa Okorosobo, of Flaxman Road, Camberwell, south London, both deny two counts of robbery.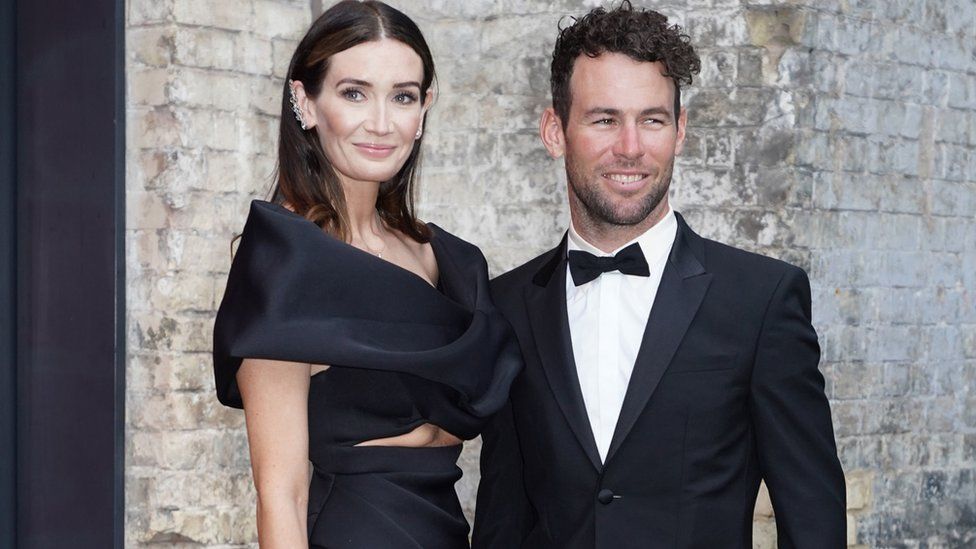 Mr Renvoize said Mr Cavendish and wife Peta were in bed with their three-year-old son, on 27 November 2021, when Mr Cavendish thought he heard the noise of "male voices".
Jurors were told Mrs Cavendish went to investigate because her husband was recovering from a "number of injuries".
She heard voices appearing to come from the kitchen and was next aware of figures running towards her, the court heard.
The suspects, who were allegedly armed with "large knives" and wearing balaclavas, followed her to the bedroom where they "jumped on" and "began punching" Mr Cavendish – telling him to turn his panic alarm off.
"One produced a knife and threatened to stab him up in front of his children," said Mr Renvoize.
He said three masked individuals were asking where "the watches were" and collected their mobile phones.
The court heard Mrs Cavendish kept her three-year-old under a duvet during the ordeal to prevent him witnessing the robbery.
After ordering the gates to be opened, Mr Renvoize said the intruders left with telephones, suitcases and the watches by 02:32 GMT.
The couple found their downstairs patio door was smashed.
The prosecutor however said that Mrs Cavendish's phone was found outside the property, which was an "error in what was a carefully planned and executed robbery".
The jurors were told that Ali Sesay, 28, of Holding Street, Rainham, east London – whose DNA was matched to Mrs Cavendish's phone – had already pleaded guilty to robbery.
The trial was estimated to last two weeks.

Related Internet Links
The BBC is not responsible for the content of external sites.
The post Mark Cavendish: Robbery at Essex home was 'planned invasion' appeared first on Sports News.
Source : ESPN.com